Besides the manufacture of standard flanges according to ASME B.16.5, B16.47 Series A and B DIN, EN1092-1, British Standard and JIS, in many different kinds of materials such as carbon steel, low and high alloys steels, stainless steels, duplex, superduplex, high nickel alloys and titanium, NEUMIRA ENGINEERING also produces special flanges according to customer drawing and specifications for applications in fluid handling and instrumentation in all industries where a high performance is needed to suit the most exigent working conditions. The same is applied to Pipe Fittings.
We welcome all your enquiries concerning those applications.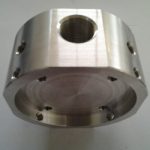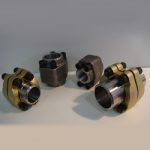 Pressure vessels, boilers heat exchangers and so on.
We can supply all components as it is shown in the drawing and some pictures.
HEAT EXCHANGER EXAMPLE
1- OUTLET FITTING
2- CAP
3- OUTLET FITTING
4- OUTLET FITTING
5- PLATE
6- RING
7- RING
8- NOZZLE
9- OUTLET FITTING
10- OUTLET FITTING
11- PLATE FLANGE
12- NOZZLE
13- TUBE SHEET
14- TUBE SHEET
15- BLIND FLANGE
17- REINFORCED FLANGE
18- TEMA FLANGE
19- TEMA FLANGE
20- TEMA FLANGE